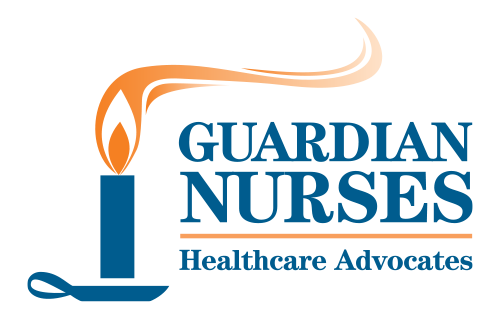 When you or a family member are struggling with a medical issue, are seriously ill or faced with a medical emergency having a knowledgeable, compassionate Guardian Nurse by your side can make all the difference in the world.
The Schools Health Insurance Fund and the Southern Coastal Fund are proud to have partnered with Guardian Nurses to serve members and their dependents. The Guardian Nurses act as your advocate and help guide you through the complex world of health care.
Guardian Nurses offer a broad spectrum of support:
Help managing chronic conditions (such as diabetes, high blood pressure, asthma, etc.)
On-site support and care for acute medical incidents or hospitalization
Provide information and answer patient/family questions about the medical issue
Connect you with medical experts/specialists for second opinions
Ask tough questions and get answers from your doctors
Provide guidance on insurance issues
Schedule and accompany patients for medical appointments and testing
Visit/call frequently to follow-up on your care
Sharing Our Guardian Nurses Stories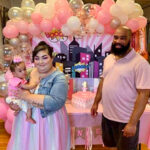 Guardian Angel
Three years ago, Heather was diagnosed with a rare kidney disease. She was administered steroids to help treat the symptoms of the disease, but it made her much sicker, and she wound up in the emergency room. That is where she met Guardian Nurse Stephanie.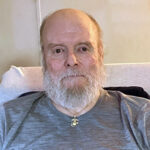 Super Support

Tim, a U.S Marine veteran, has suffered with multiple health problems over the years including a double leg amputation, bypass surgery, appendicitis, COPD, and more.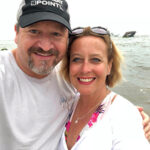 The Weight of the World

Marie was a compassionate, outgoing person who loved the beaches of North Wildwood, traveling, exploring, and helping those in need. Before her diagnosis, Marie experienced exhaustion for around a year. When Marie turned 50, her doctor urged her to schedule a routine colonoscopy. The procedure turned up devastating results. In March of 2020, Marie was diagnosed with colon cancer.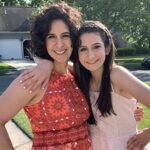 Getting Answers
17-year-old Jessie was a healthy, active high school student until she started having gastrointestinal issues and severe abdominal pain. She was in and out of the hospital several times due to an inability to absorb nutrients from food, but doctors didn't know why. Jessie's mom Allison was frustrated and beyond concerned until she returned a call from the Guardian Nurses.
Revealing A Hidden Medical Issue

When 24-year-old Emmalee fainted in the middle of the classroom, she became nervous that COVID-19 had affected her body beyond the common head cold symptoms. It had been over a month since she had COVID-19, so she got a series of tests done that might explain her sudden collapse. Doctors could give her no answers.
Beating Cancer…Twice
Heather was shocked several years ago when she was diagnosed with cancer – she was in her early 30s. She had surgery in 2016 and thought she was fine until she found a lump on the incision site in 2019 from the previous surgery. It was cancer again.
Managing Care = Healthier Outcomes
Trying to manage multiple health care issues at the same time can be confusing and overwhelming. That was the case for Jane who was suffering from heart issues, diabetes, rheumatoid arthritis, chronic pain, and depression. 
​
What our members have to say about Guardian Nurses
You won't need it until you do, and when you do it can literally be a life saver.
The more people know about this program, the better their own health care will be.
I tell everyone about this service Thank you so very much. Your program made a scary and confusing situation so much easier to understand. It helped having her (Guardian Nurse) there so I had an idea what was going on.
Even the doctors and nurses said they wish everyone had an advocate. I tell all my friends at work how helpful she (our Guardian Nurse) was.
We are very lucky to have this program.
Excellent program, great nurses.
She (Guardian Nurse) has been a huge part of (our child's) life and assisted with setting up medical appointments, coming to medical appointments to help talk to the doctors, visited (him) in the hospital when he was admitted. She has genuinely cared for both our sons and us as well.
We tell all of our colleagues about how wonderful our nurse advocate is and how beneficial this type of support has been.
She (Guardian Nurse) is a Master at getting appointments in an extremely timely fashion and dealing with the insurance company on their types of coverage. She is also a master communicator and communicated everything every step of the way! She is truly an amazing advocate.