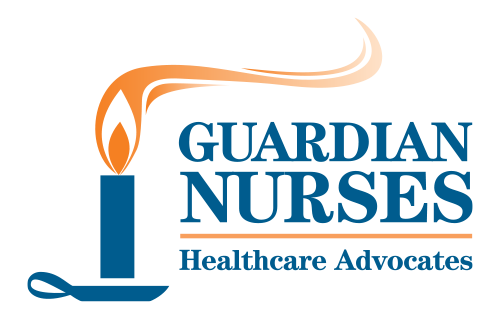 When you or a family member are struggling with a medical issue, are seriously ill or faced with a medical emergency having a knowledgeable, compassionate Guardian Nurse by your side can make all the difference in the world.
The Schools Health Insurance Fund and the Southern Coastal Fund are proud to have partnered with Guardian Nurses to serve members and their dependents. The Guardian Nurses act as your advocate and help guide you through the complex world of health care.
Guardian Nurses offer a broad spectrum of support:
Help managing chronic conditions (such as diabetes, high blood pressure, asthma, etc.)
On-site support and care for acute medical incidents or hospitalization
Provide information and answer patient/family questions about the medical issue
Connect you with medical experts/specialists for second opinions
Ask tough questions and get answers from your doctors
Provide guidance on insurance issues
Schedule and accompany patients for medical appointments and testing
Visit/call frequently to follow-up on your care
What our members have to say about Guardian Nurses
You won't need it until you do, and when you do it can literally be a life saver.
The more people know about this program, the better their own health care will be.
I tell everyone about this service Thank you so very much. Your program made a scary and confusing situation so much easier to understand. It helped having her (Guardian Nurse) there so I had an idea what was going on.
Even the doctors and nurses said they wish everyone had an advocate. I tell all my friends at work how helpful she (our Guardian Nurse) was.
We are very lucky to have this program.
Excellent program, great nurses.
She (Guardian Nurse) has been a huge part of (our child's) life and assisted with setting up medical appointments, coming to medical appointments to help talk to the doctors, visited (him) in the hospital when he was admitted. She has genuinely cared for both our sons and us as well.
We tell all of our colleagues about how wonderful our nurse advocate is and how beneficial this type of support has been.
She (Guardian Nurse) is a Master at getting appointments in an extremely timely fashion and dealing with the insurance company on their types of coverage. She is also a master communicator and communicated everything every step of the way! She is truly an amazing advocate.